TripLog Time Update: Holiday, PTO, & Overtime Calculations
1666024399576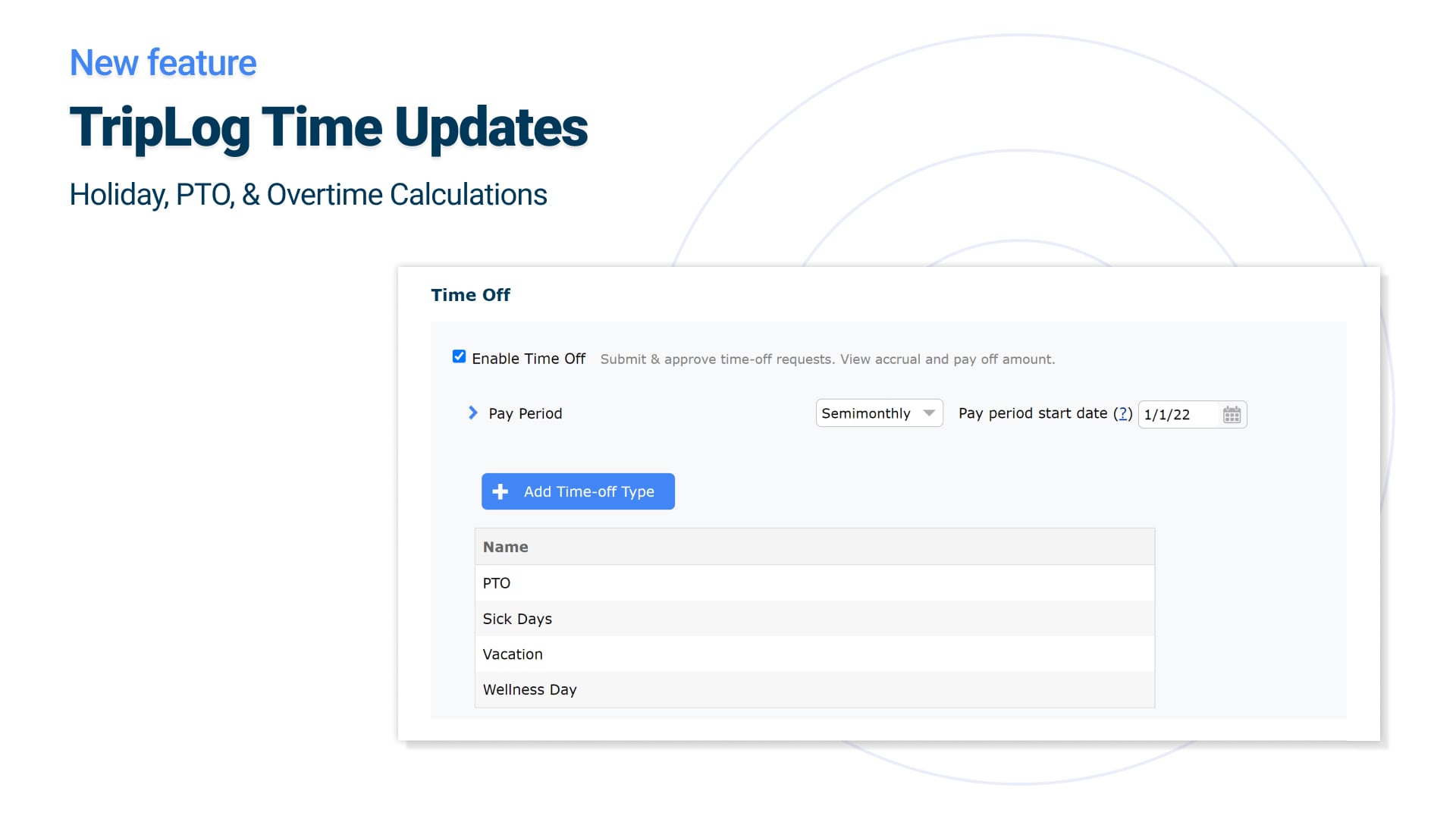 Here at TripLog, we pride ourselves in giving our customers not only the features they need to make their mileage and expense reimbursements a breeze, but also working with them to provide the features that they want.
As a TripLog customer, we want you to know that our ears are always open - if you have a suggestion on how to make our product work better for you, we encourage you to contact us and we would be happy to listen to your request!
This week's update is one such request that came from one of our customers - an expansion to TripLog Time's capabilities. Now, TripLog Time users can set up holidays, employee PTO, and overtime calculations from within the TripLog dashboard.
Visit the "Time Policies" section of the Settings page in the TripLog dashboard to customize your team's time policies. From there, you can hover over the "Time" tab and select "Time Off" to get started.
Thank you for continuing to use TripLog!