TripLog Dashboard Updates: Speed + Efficiency
1684276860000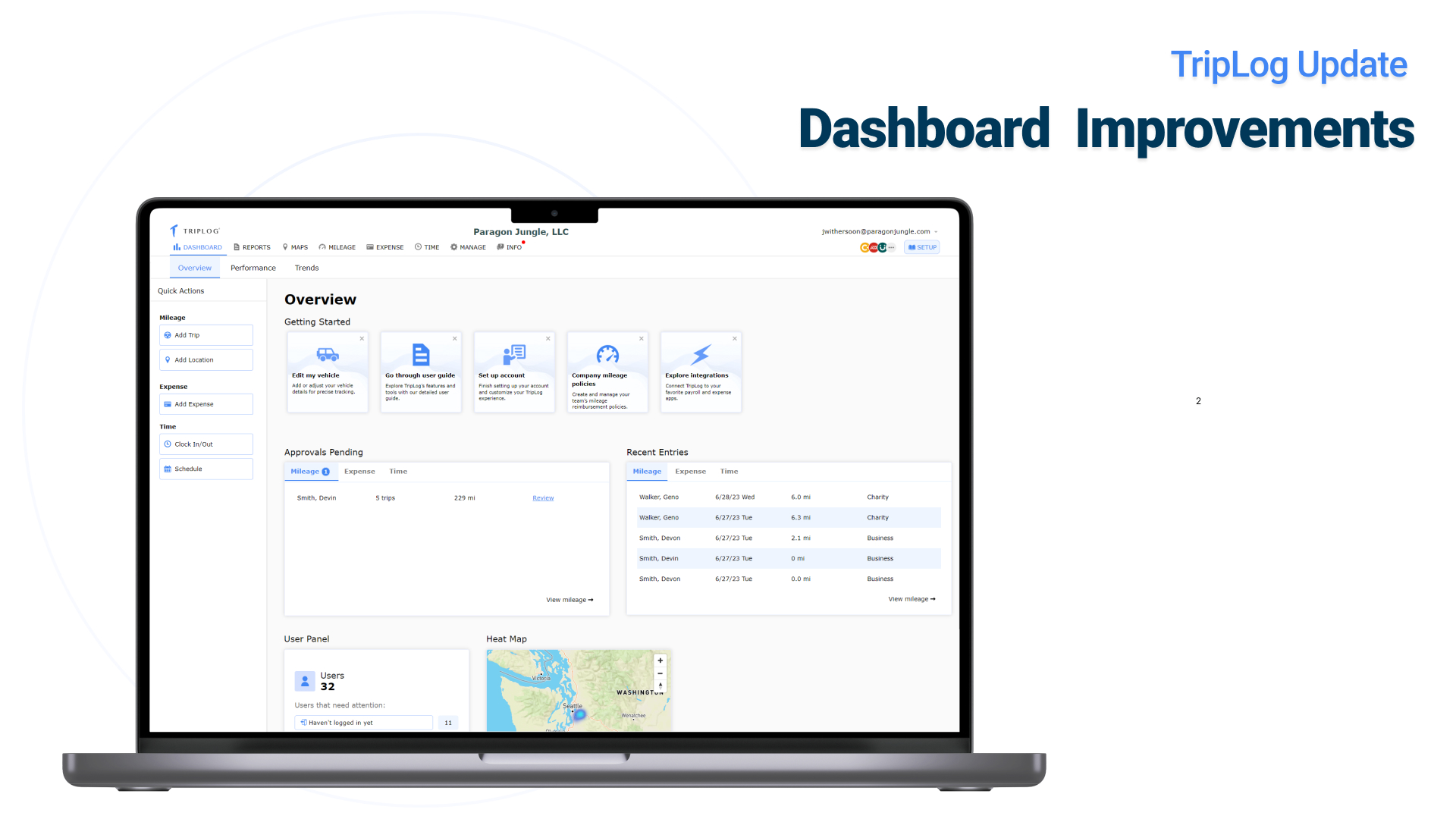 We're excited to bring you two major updates that will transform the way you interact with TripLog - a revamped dashboard summary page and significant speed improvements across the platform!
First, we've reimagined the dashboard summary page to provide a more efficient, comprehensive, and intuitive overview of your team's data. This redesign aims to provide you with more meaningful insights at a glance, helping you make informed decisions quickly.
You'll find a clearer layout that presents key information such as recent trip data, heat maps, and pending approvals in an easy-to-understand format. We believe that these changes will streamline your administrative tasks and offer a more enjoyable user experience.
Secondly, we've turbocharged the speed of our platform! You'll notice up to 90% speed improvements on the Trips page, Reports page, Dashboard, and any other page that pulls trip data. We're confident that these speed enhancements will reduce your wait times and make navigating through our dashboard a breeze.
As always, our support team is ready to assist you if you have any questions about these updates or need help with anything else. Thank you for using TripLog!