TripLog Card: Reloadable Company Debit Cards
1665677514803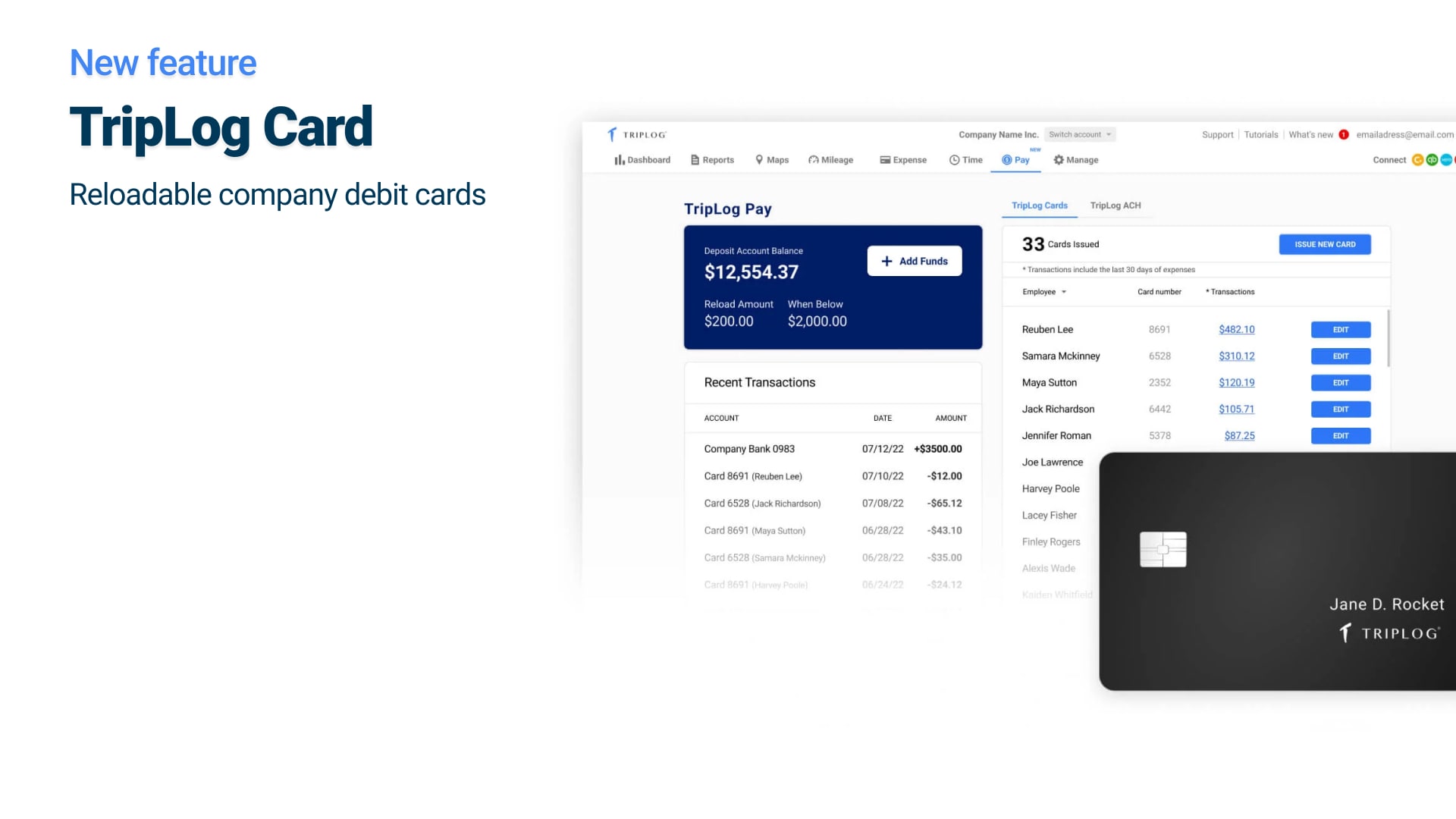 In addition to TripLog ACH, we recently launched another major expense feature for our customers: TripLog Card. Designed to eliminate manual reconciliation, TripLog Card gives businesses a real-time view into their team's expenses, with its expense records automatically matching your bank statements.
With TripLog Card, payments are automatically reconciled, making reimbursing your team easier than ever. You also get access to real-time expense tracking and receipt capture at point-of-sale.
On top of that, the TripLog dashboard keeps all of your team's expense records in one place, making auditing simple and efficient. To learn more, visit our website, or schedule a call with our sales team to see how TripLog Card can benefit your business.