TripLog ACH: Reimburse Employees Directly Through TripLog!
1665506443921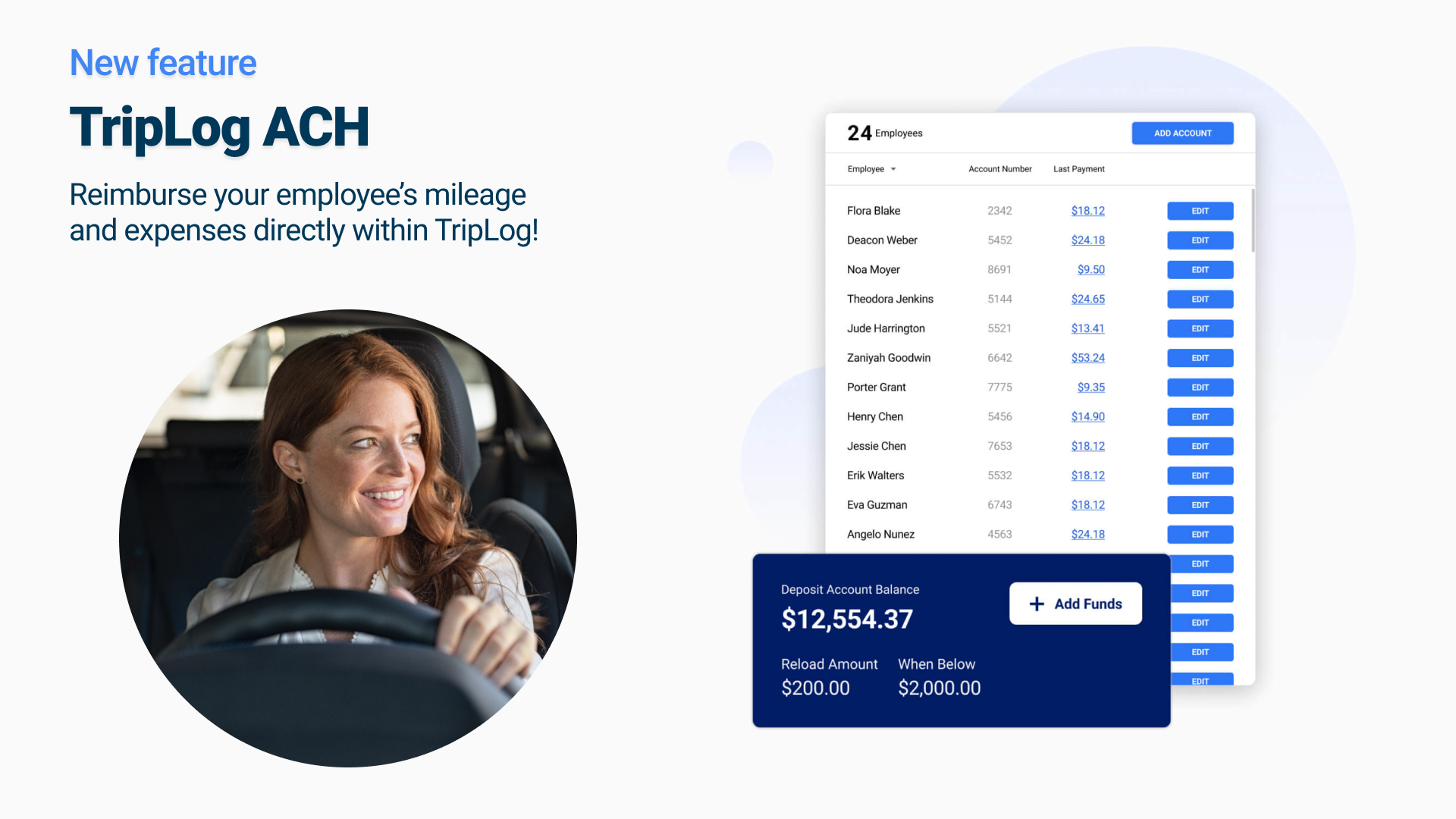 TripLog is proud to announce a major new feature available to our customers: TripLog ACH. With TripLog ACH, companies can now reimburse their employees for their mileage and expenses directly within the TripLog dashboard.
You can send direct deposit payments to your drivers from within the TripLog dashboard, as well as automatically mark reimbursement entries as paid. You can say goodbye to manual data entry for good!
With other methods of reimbursement, managing what is and isn't a reimbursement payment can be a hassle. TripLog ACH conveniently makes your payroll and your reimbursements appear as separate transactions in your accounting software, cutting out any and all uncertainty.
Interested in learning more? Schedule a demo with our sales team to see just how much TripLog ACH can improve your team's reimbursement processes!