Track Driving Safety
1588987500001
Android
iOS
Admins
App Users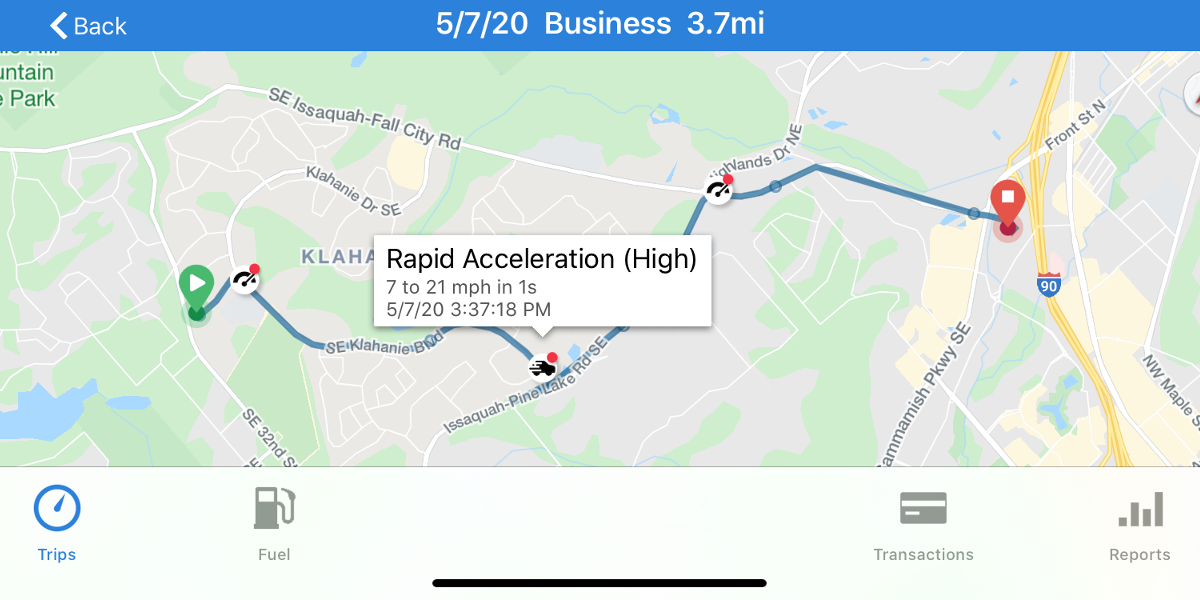 Introducing Driving Safety Tracking, a new way to monitor driving behavior that gives you concrete data and visualization, other than an ambiguous score. The app automatically detects:
Hard Brake

Rapid Acceleration

Speeding over Set Limit

Phone Calls while driving
The information can be used to improve your own driving behavior or monitor your teenagers or employees driving safety.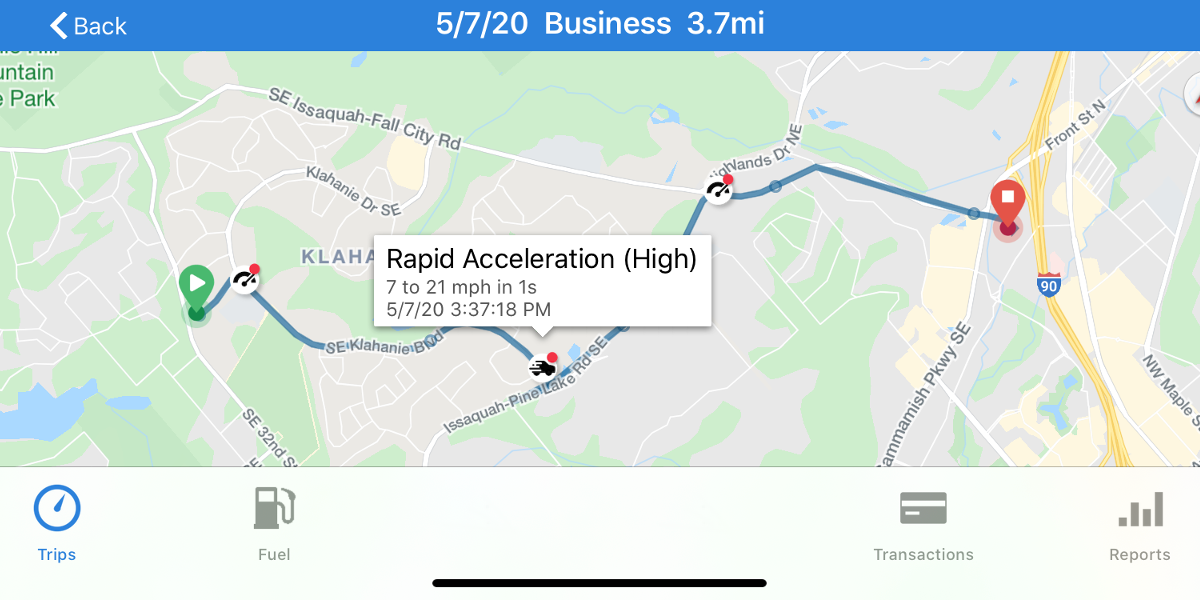 Caution, driving behavior detection relies heavily on the accuracy of your phone's GPS and sensors. Therefore, it can only be used as a reference. The use of driving safety tracking in conjunction with MagicTrip will also increase battery consumption.