Redesigned manual start options & trip edit screen
1590213900001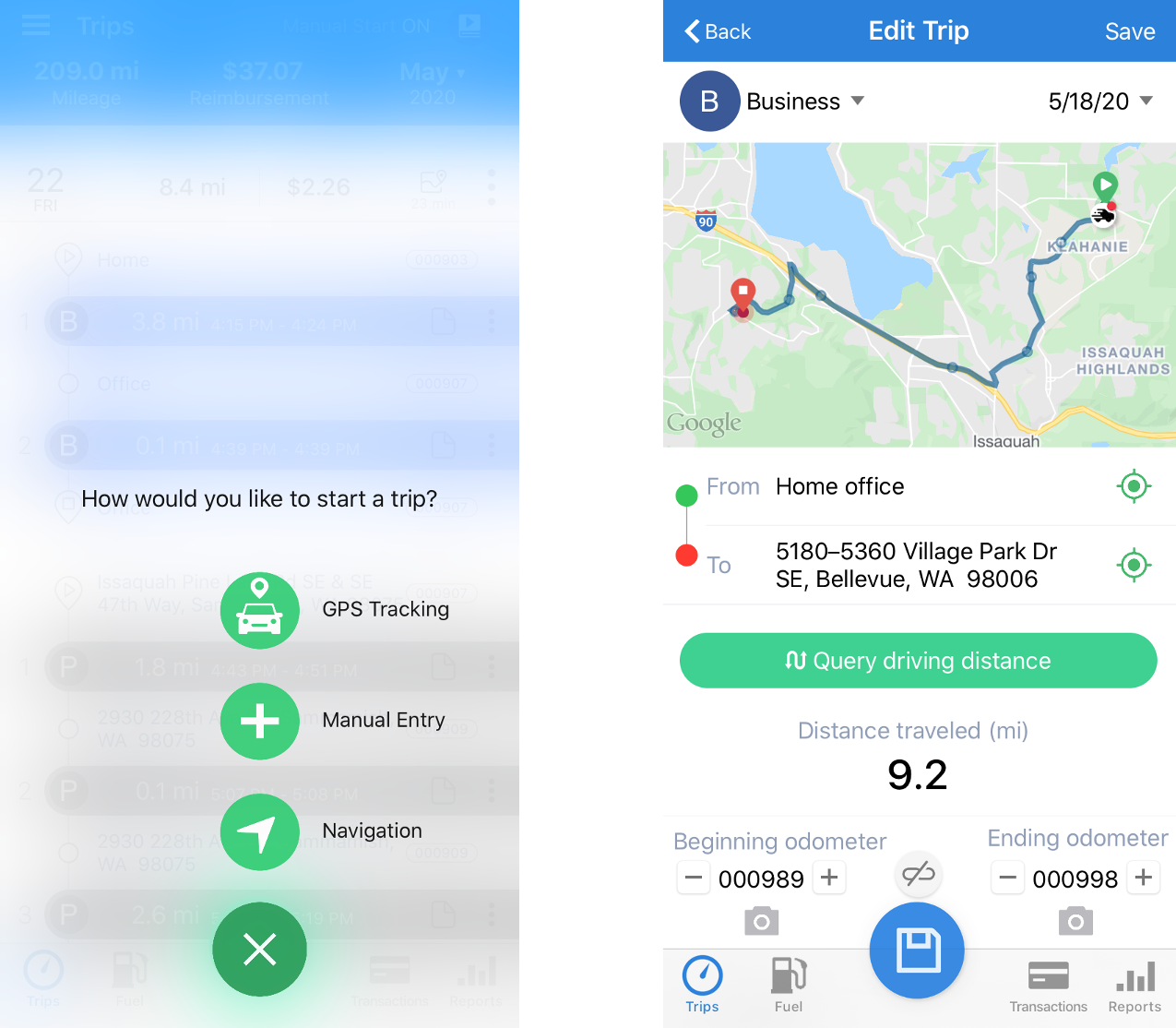 The manual start screen has been redesigned to streamline the process. Users will be prompted to choose from the following 3 options after they press the green start button:
GPS Tracking. Let the app record trip mileage using phone GPS. Users can still tap the running trip to edit it after it's started.

Manual Entry. Fill out the trip information on the next screen.

Navigation. Choose a named or previously visited location, or enter a new address to turn on turn-by-turn navigation right in the app. The app will also start GPS tracking.
You can also choose a default option and skip the popup. It's at app > menu > General Settings > Manual Start Trip Default.
The trip edit screen has also been reorganized to simplify the data input.