New Integrations: UKG, Sage Intacct, and Paylocity!
1681428300000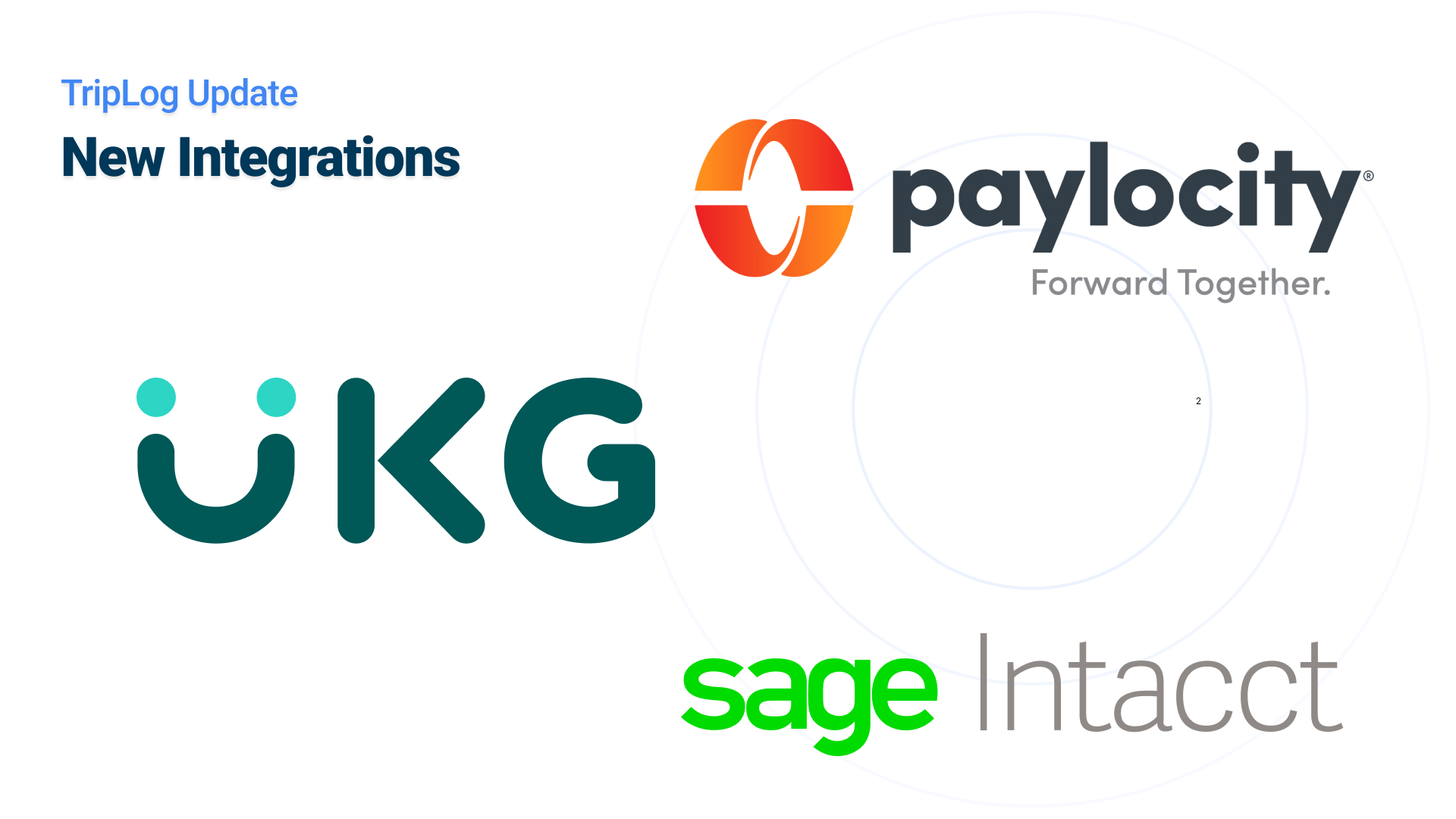 At TripLog, we're proud to provide more connections and integrations with tools that companies use than any other mileage and expense provider. We're thrilled to announce three more integrations with UKG, Sage Intacct, and Paylocity!
UKG Integration: This integration allows you to sync and automate your mileage and expense data with UKG, making payroll processing faster and more accurate.
Sage Intacct Integration: Enhance your accounting process with our Sage Intacct integration. You can automatically feed your mileage and expense data into Sage Intacct, simplifying your bookkeeping tasks and saving you valuable time.
Paylocity Integration: Streamline your payroll and HR tasks by directly linking your mileage and expense data from TripLog to Paylocity. Say goodbye to manual data transfers and hello to increased efficiency.
By integrating TripLog with your favorite payroll and expense tools, you can reduce manual data entry and the possibility of errors. If you have any questions on how to begin integrating with these tools, please click the links above to their respective help center articles, or contact our support team.
Thank you as always for using TripLog!