iOS 16 Widgets + Press & Hold Quick Menu
1663712530230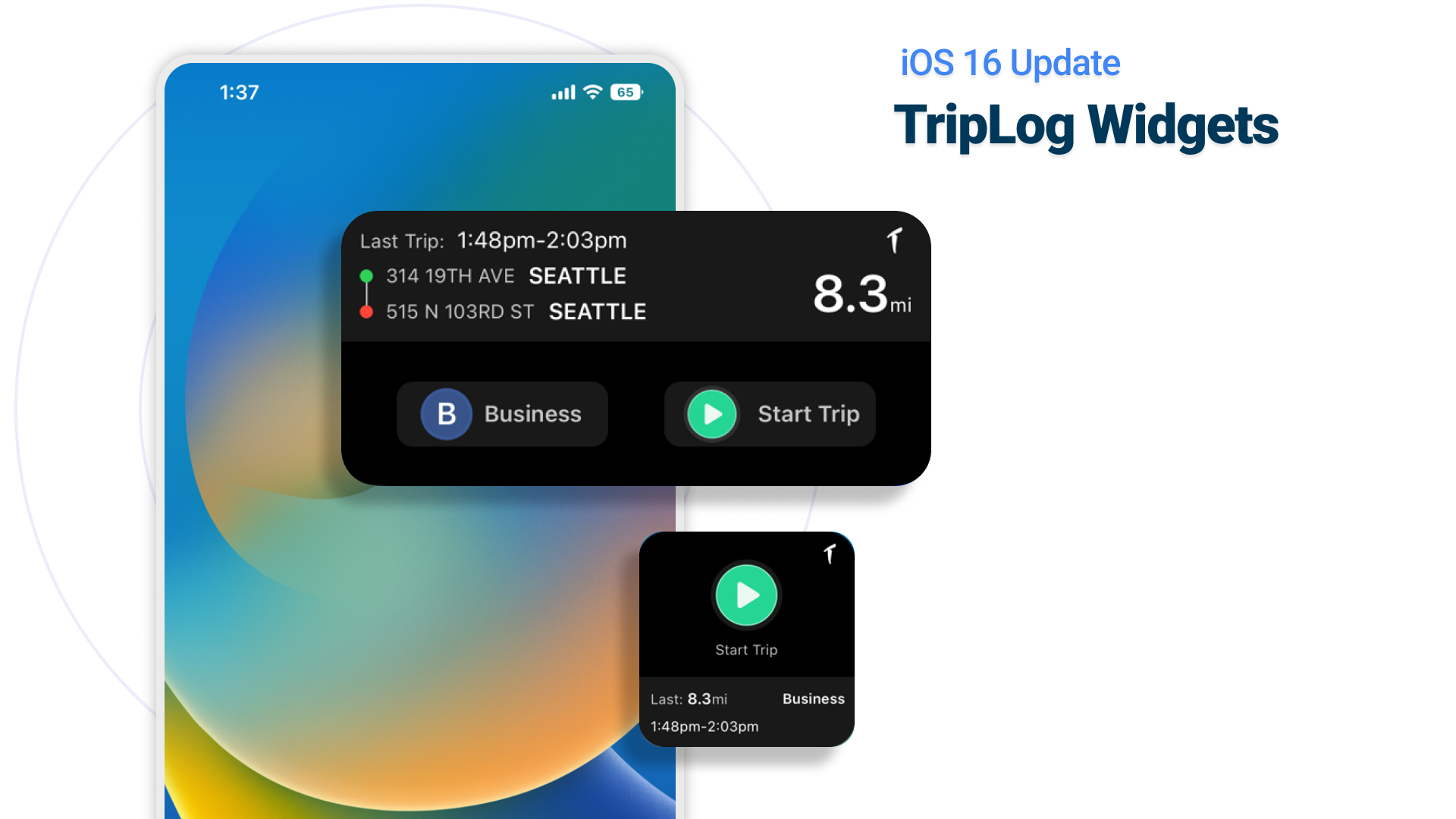 With iOS 16, iPhone users can now place a TripLog widget on their Home Screen, giving you quick access to essential information, such as the trip category, trip length in miles and time, and addresses. You can also start and stop a trip with a dedicated button.
This new widget is available in two sizes, with the larger size offering a trip classification button, as well as the ability to see the addresses of your most recent starting location and destination.
To use the new TripLog widgets, simply press and hold in an open spot of your Home Screen until the plus sign appears in the top left. Click it, and then search for or find TripLog from the app list. You can then choose the size of the widget you want, and then arrange your widgets and apps as you see fit.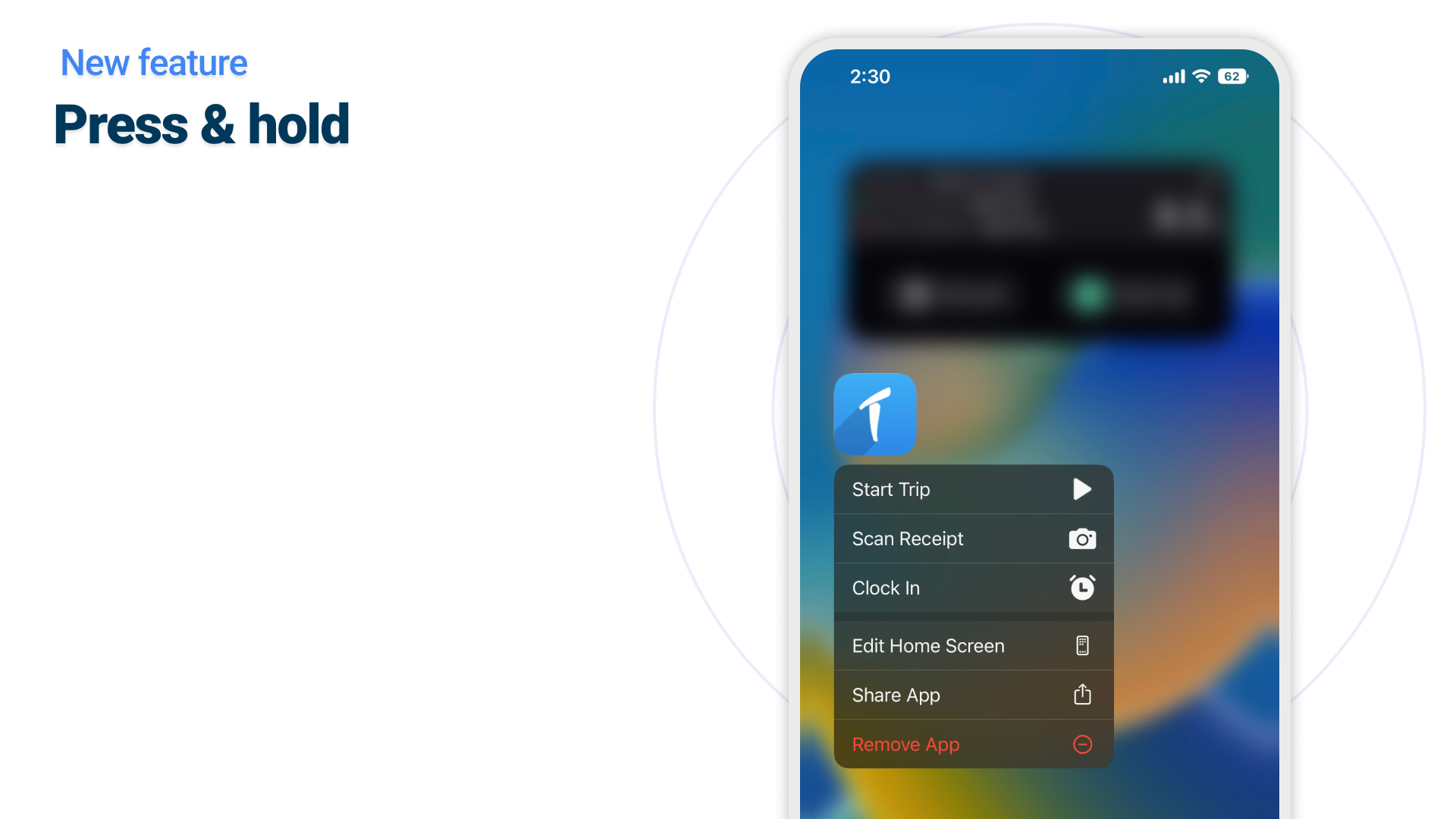 With this same update, we added a quick menu when you press and hold the TripLog app icon. From there, you can also start a trip, as well as scan a receipt or clock in and out. To use these new features, make sure you are using the most recent TripLog update and that your phone has been updated to iOS 16.
Please contact us at support@triplogmileage.com if you have any questions. Thank you for continuing to use TripLog!