In-app Approval Management
1677604255905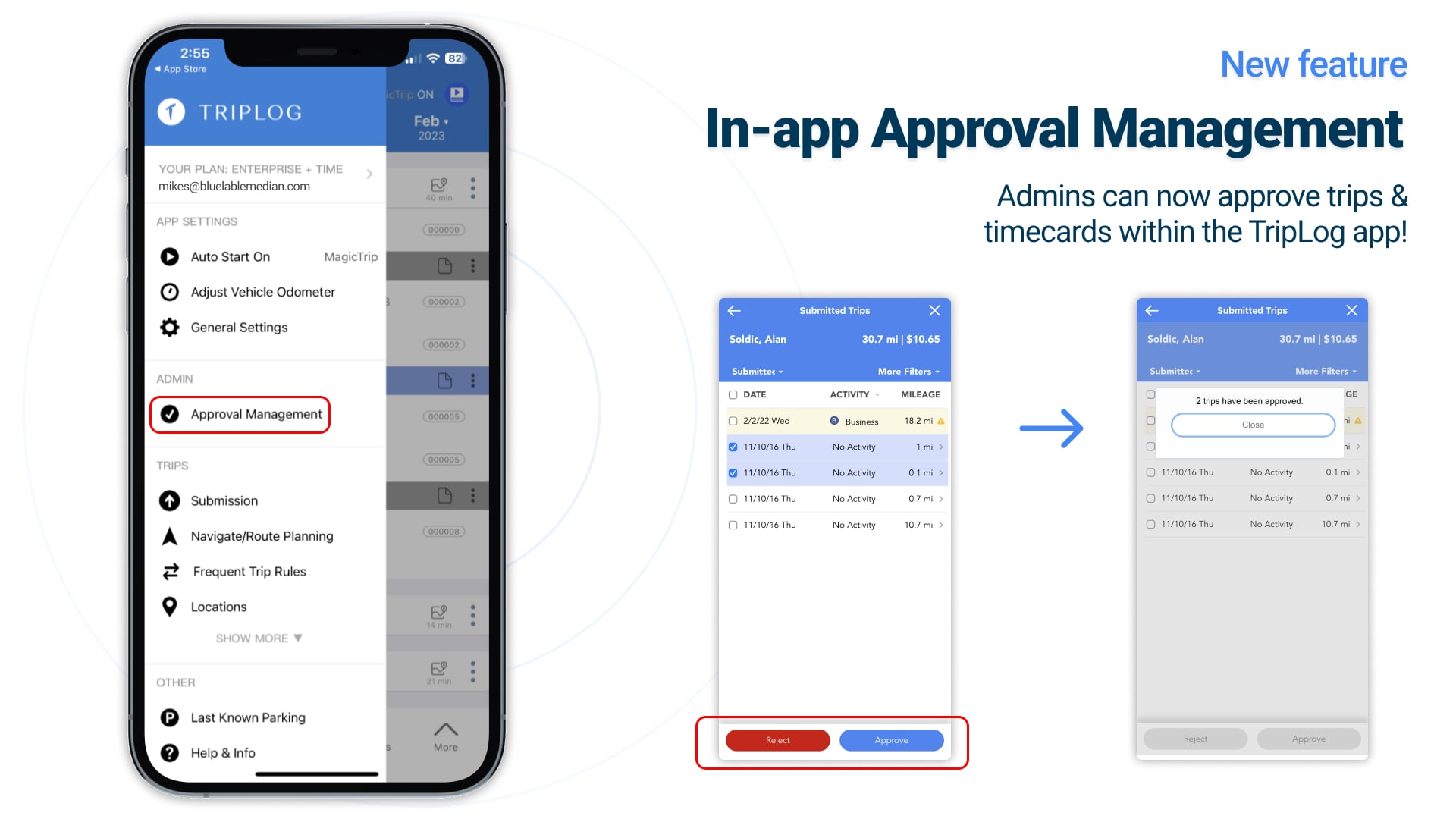 We're pleased to announce that administrators in our Enterprise plan can now approve their drivers' mileage reports and time cards right in the TripLog app! Admins are able to quickly review and approve their team's reports anywhere, at any time.
In the TripLog app (iOS or Android download), open the main menu by swiping from the left side of your screen, or by pressing the hamburger menu at the top left. Admins will see an option for "Approval Management" under the ADMIN section.
Tap it, and you'll see all of your team's submitted mileage reports. By tapping the various drop-down menus, you are able to change whether you're managing mileage, expense, or time reports, change the submission status you're looking at, and apply additional filters.
Just select the trips you want to manage and tap the Approve or Reject button! If there's an issue such as over-reported mileage, you will need to resolve the issue before you can approve. Simply tap on the trip to review its details.
For any questions or support with using this new feature, please contact us at support@triplogmileage.com. Thank you for using TripLog!