"Hey Siri, start business trip"
1582324500001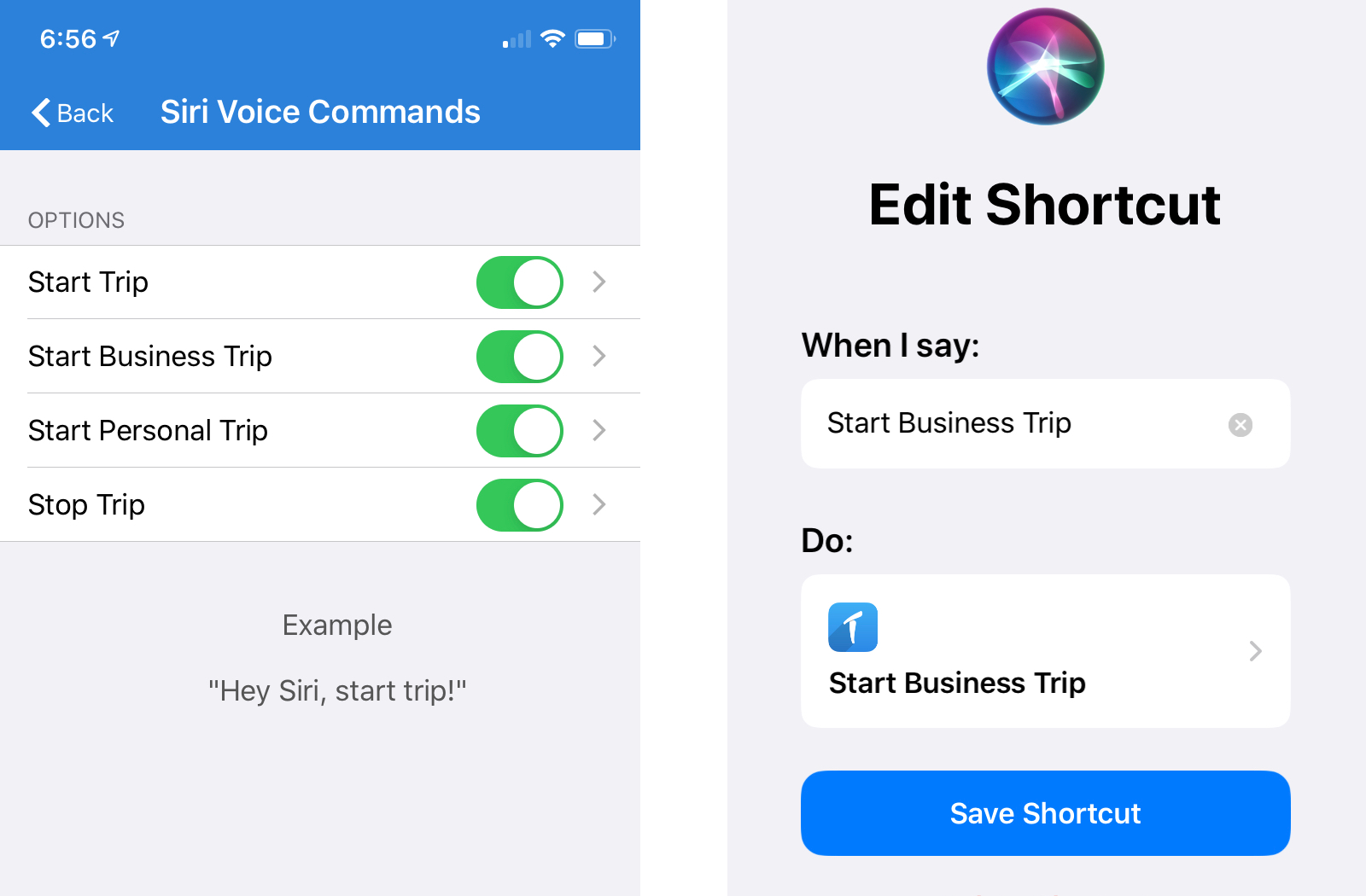 For iOS 13 users, you can now start and stop trips by voice commands, such as "Hey Siri, start trip". To set it up, please open TripLog app > menu > General Settings > Siri Voice Commands > tap on the options > Save Shortcut.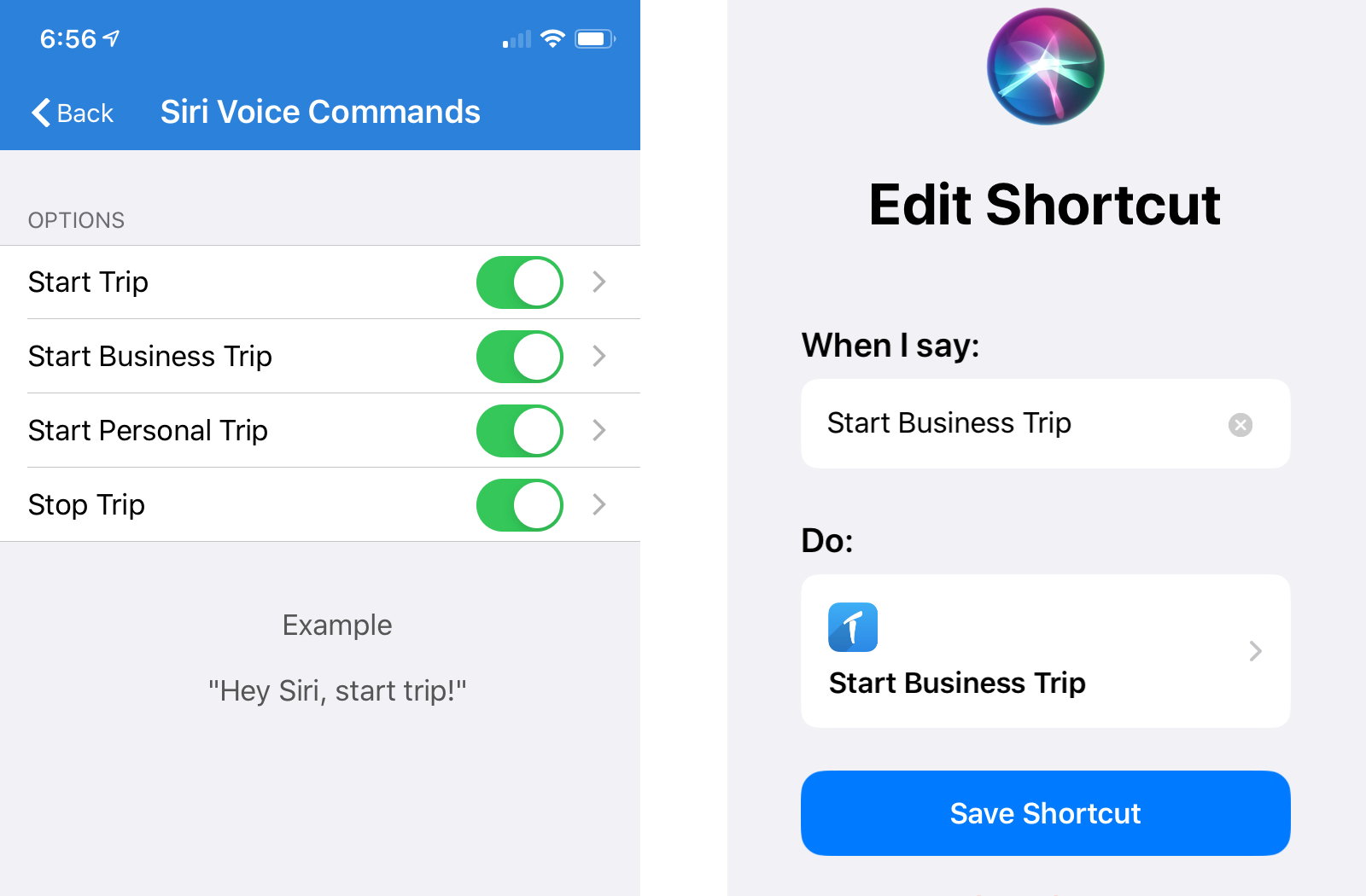 Note, the voice commands do not work in Apple CarPlay mode for safety reasons.