Gig Economy Drivers auto start option
1591503600001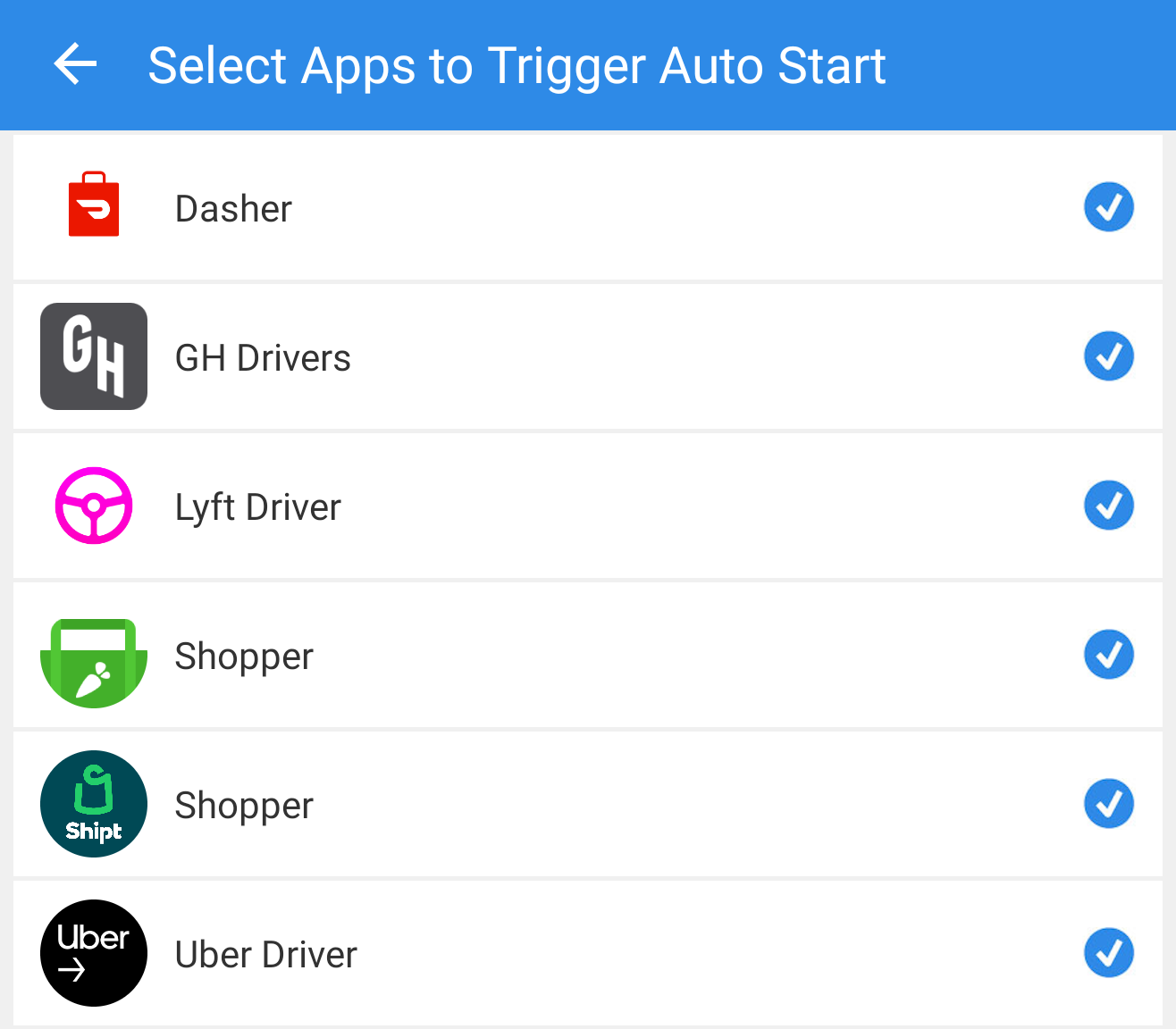 Introducing all-new "Gig Apps" auto start option, designed for Gig Economy drivers working in rideshare, grocery, food, and package delivery. Available only on Android.
When one of the selected Gig Apps is open and you start driving, the app will automatically start tracking. After you are idle for more than 5 minutes, the trip will be stopped.
Advantage: Low battery consumption. Only turns on when you are engaging with your gig work.