Driver Profiles
1648246990356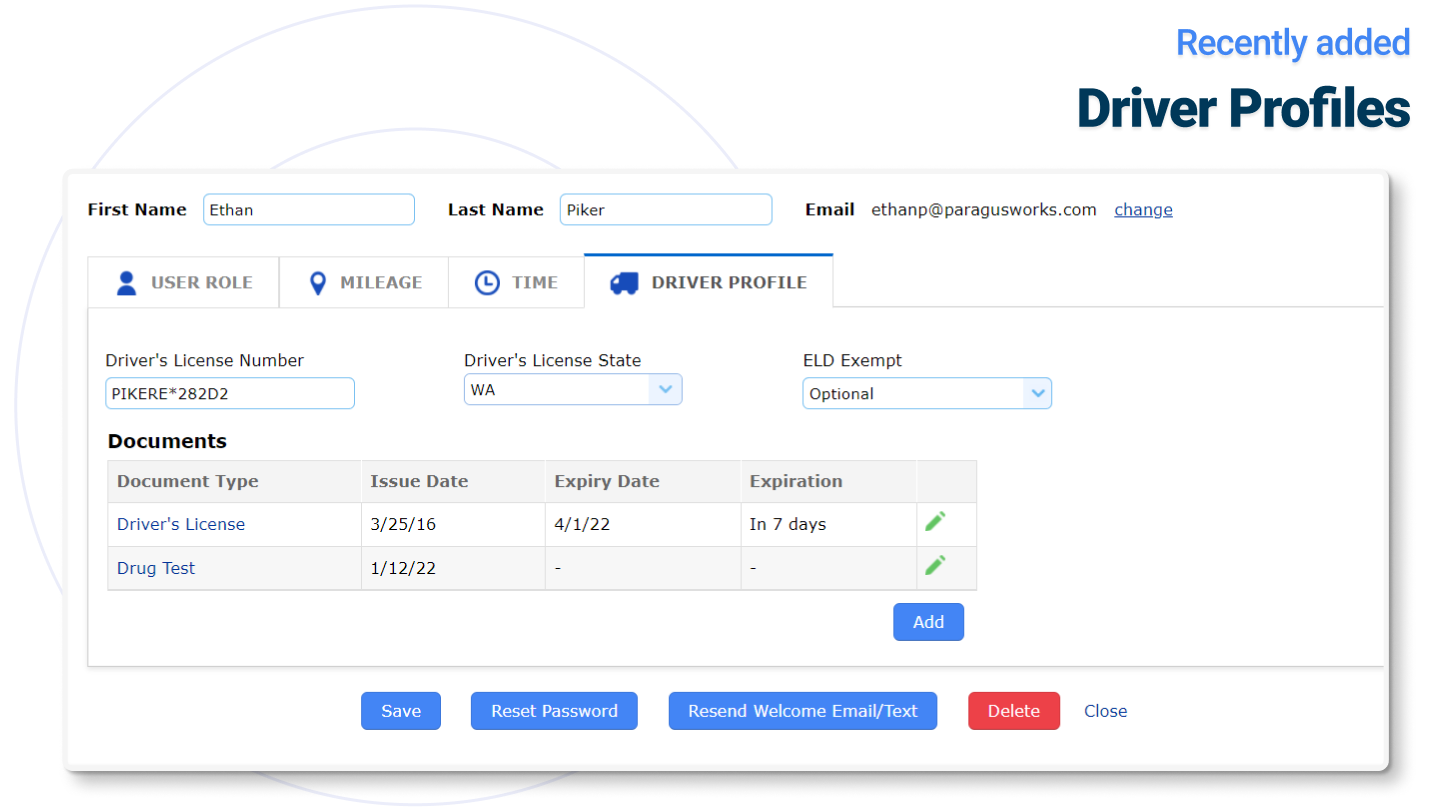 TripLog Enterprise customers now have the ability to set up driver profiles!
By expanding our user management capabilities, driver profiles give you more control and oversight over your mobile team. To get your driver profiles set up, sign into the TripLog dashboard, hover over the "Manage" tab, and select "Users".
From there, you can either select a previous user or create a new one. Select either, and you will see a few tabs. Select "Driver Profile".
Under the "Driver Profile" tab, you can add your team members' driver's license information and upload any additional necessary documents pertaining to your TripLog users. You can upload driver's licenses, drug tests, insurance information, and more.
You can also set their expiration dates and Triplog will automatically send a reminder email to drivers and admins a few weeks before they expire. For additional help setting up driver profiles, please contact customer support.
Thank you for using TripLog!